Advisory: August 7, 2018
During the evening of 08/07/18, a new work zone will be established at the Garden State Parkway Interchange 145 exiting Toll Plaza, left side.  Please see the graphic below for details. Traffic impacts are expected while this new work zone is implemented.  This work will be supported by State Police.  The new traffic pattern will provide free flow of traffic exiting the northbound Garden State Parkway at Interchange 145.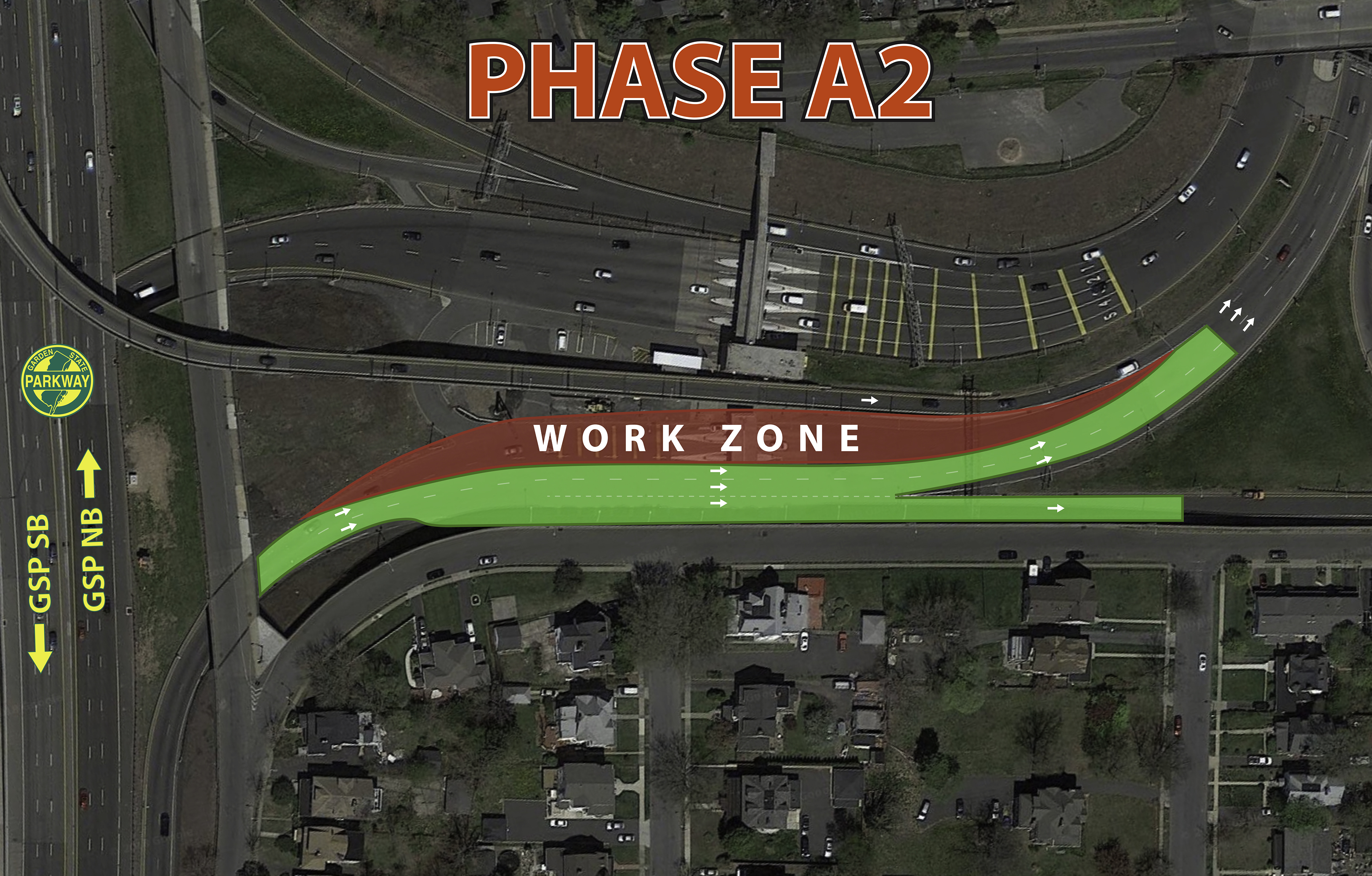 If you have any questions about the Interchange 145 Improvement Project, please call the toll-free hotline at 1-800-374-5137, or email info@gspexit145.com anytime. Thank you.