Advisory: November 15, 2018
On Monday, 11/19/18, a new work zone will be created on the south side of Central Avenue Bridge over the GSP. Two Central Avenue travel lanes will be maintained westbound and one travel lane will be maintained eastbound over the bridge. See the below graphic of the new work zone. There will be several detours associated with this new work zone and traffic pattern. Please CLICK HERE to see full-sized, animated graphics of the detours on the project website.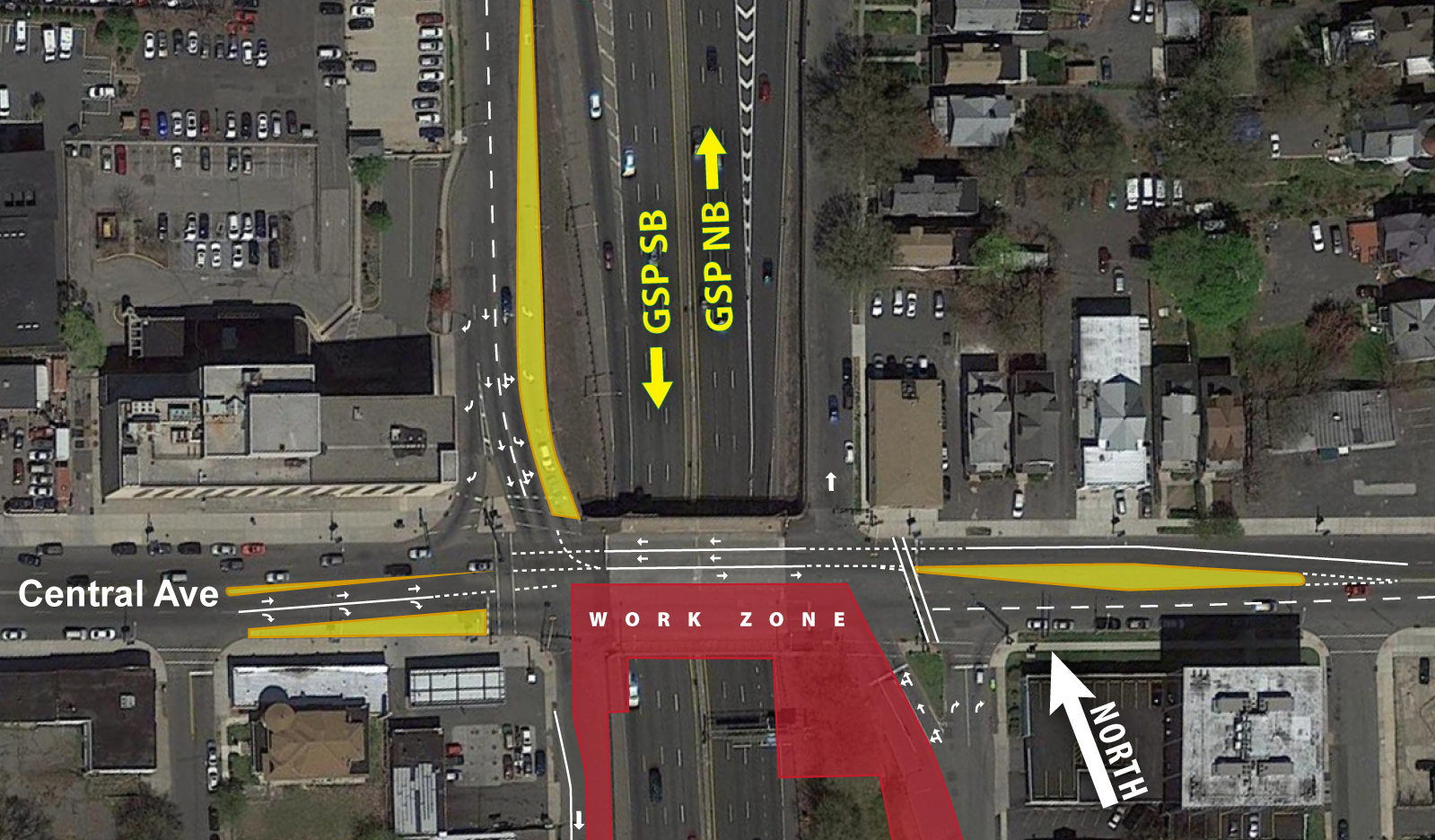 If you have any questions about the Interchange 145 Improvement Project, please call the toll-free hotline at 1-800-374-5137, or email info@gspexit145.com anytime. Thank you.